Books
Over the years I have written 12 books on Real Estate. The latest are displayed on this page (scroll down); click the media tag below the picture to enlarge it.
Most books are available on Amazon.com, click below Links to buy books.
https://www.amazon.com/Edward-S.-Smith-Jr./e/B001KHCJ6K
Building Your Commercial Real Estate Practice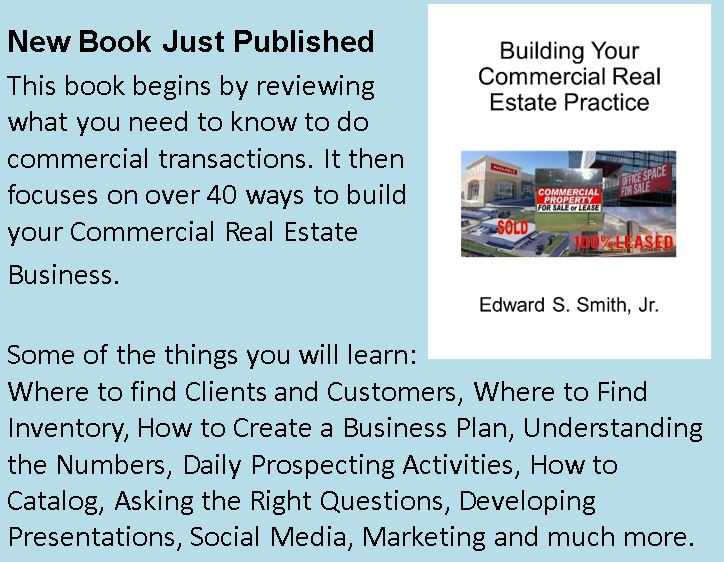 All About Real Estate Leases
Real Estate Investments
Understanding GREEN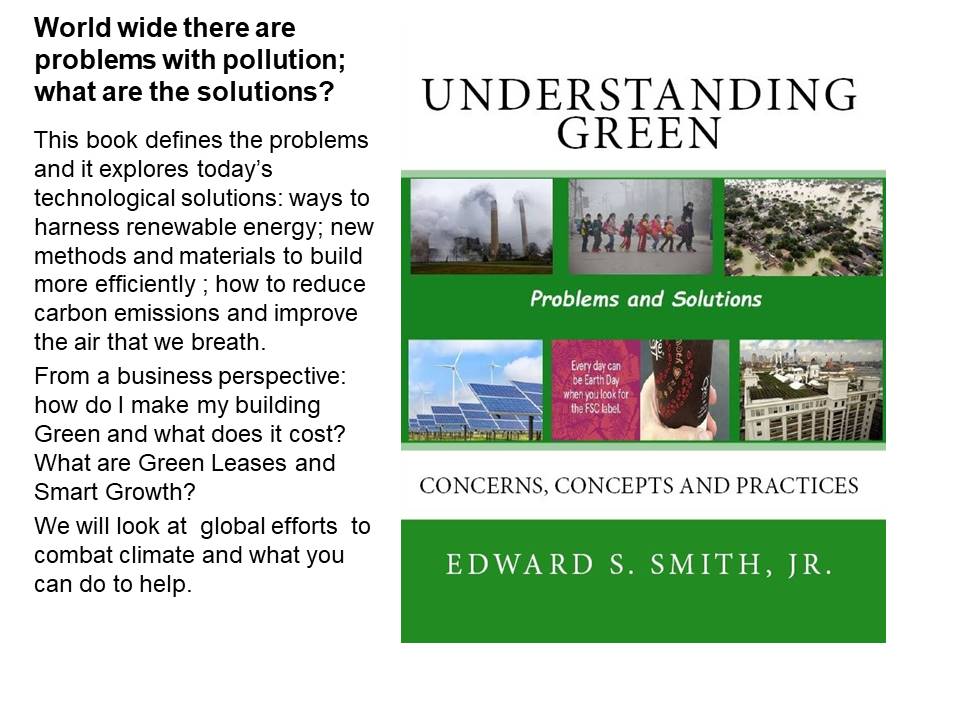 Formulas and Calculations
Commercial Classroom Vol. 2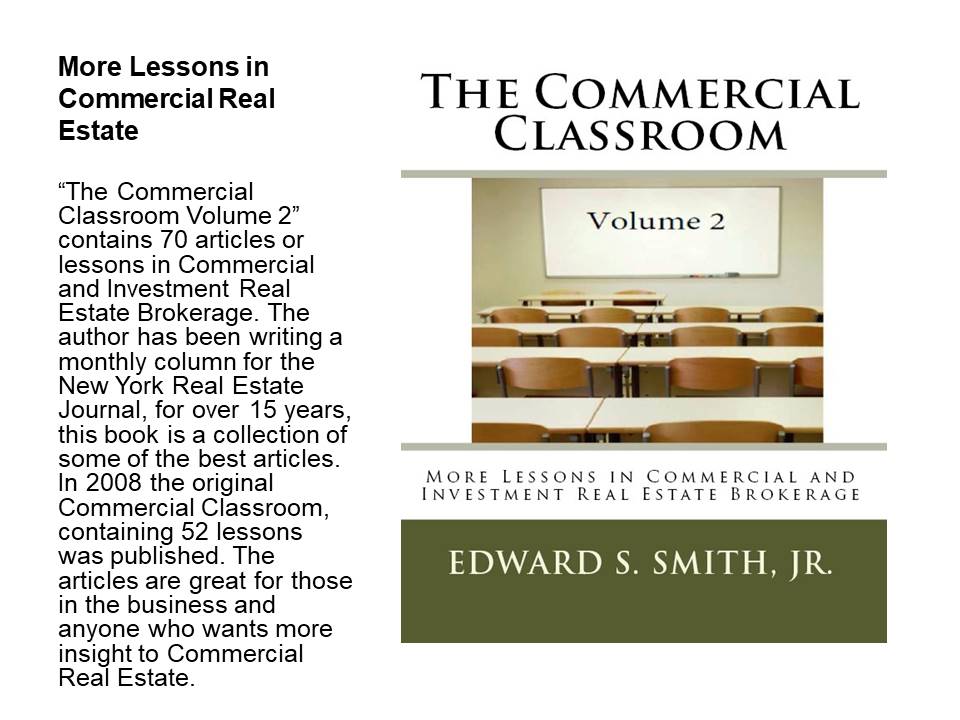 Original Commercial Classroom
Tools of the Trade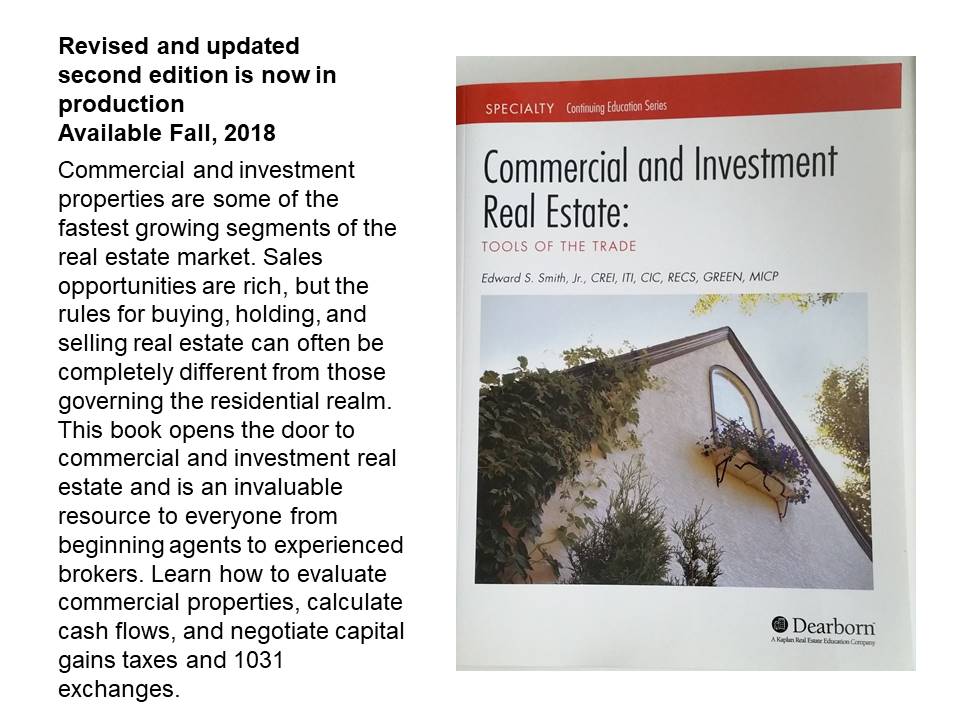 Older Books

Smith Commercial Real Estate
Edward S. Smith, Jr.
Licensed Real Estate Broker in New York and Connecticut
Berkshire Road, Sandy Hook, CT
Berkshire Road, lLicensedL

Click below logo for a Free trial of the
CItymax web site.